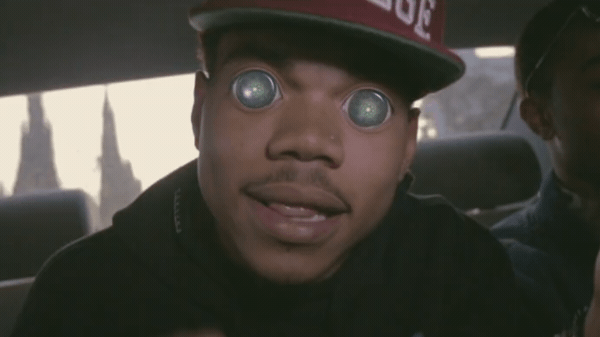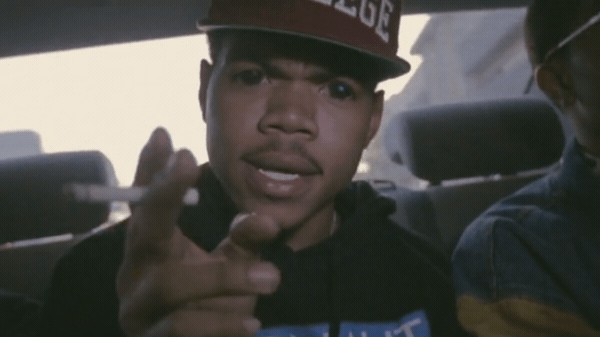 Chance The Rapper and Ab-Soul from TDE joined forces for this track. Both are represented in their own worlds. 
Chance is hanging with Chicago predecessor Mikey Rocks, driving around and posted up in parking lots doing relatively normal activity. The footage is pushed with smoke treatments that break the third wall by billowing beyond the Panavision borders. The smoke motivates trippy cartoon effects to Chance's enlarged eyes, as well as motion traces, and overlays that emulate a psychedelic experience. 
post-production direction, and special effects: eye/face warps, smoke design, Background Animations, Foreground textures, motion traces, hand-animated textures. Opening bumper
video production: illroots
Ab-Soul, aka The Black Hippie, is represented in a dark alien world surrounded by mystic patterns. this environment was Inspired by his divine persona. The smoke is also integrated into his side of the treatment, tying the two worlds together.