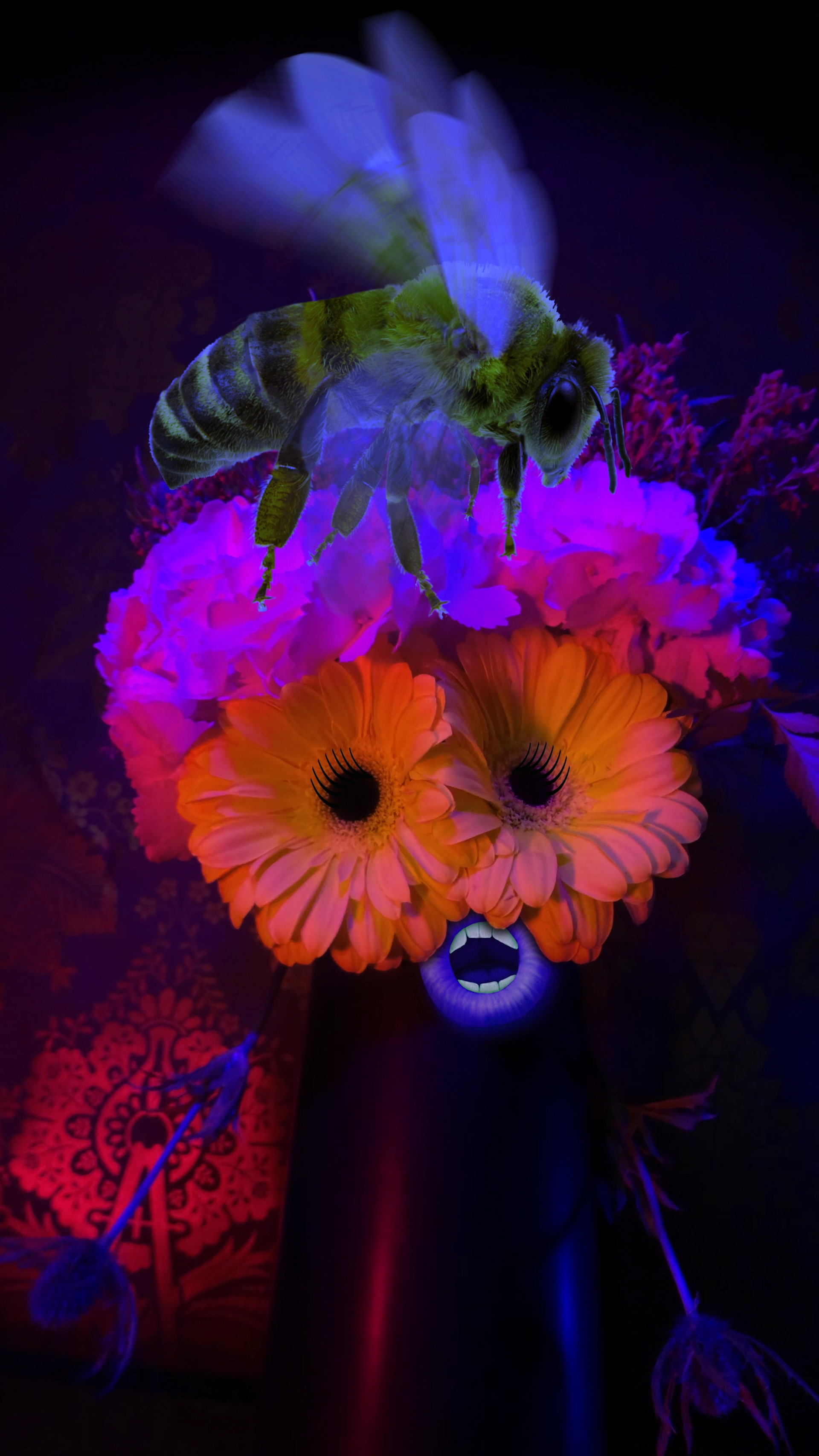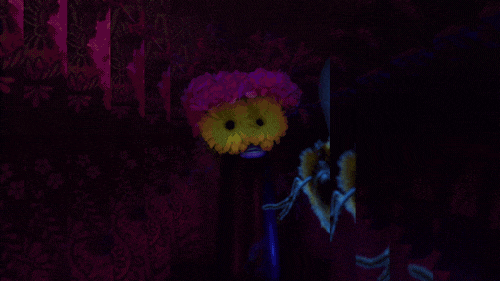 Roles: concept, direction, animation, character design, puppet rig, Lighting, video (iPhone operator lol) set design.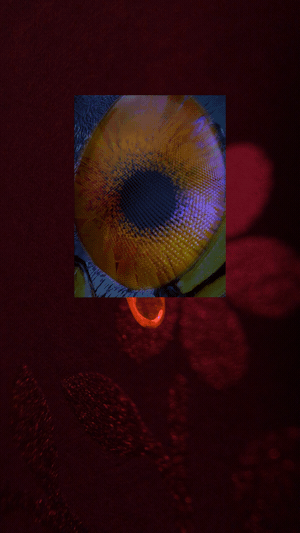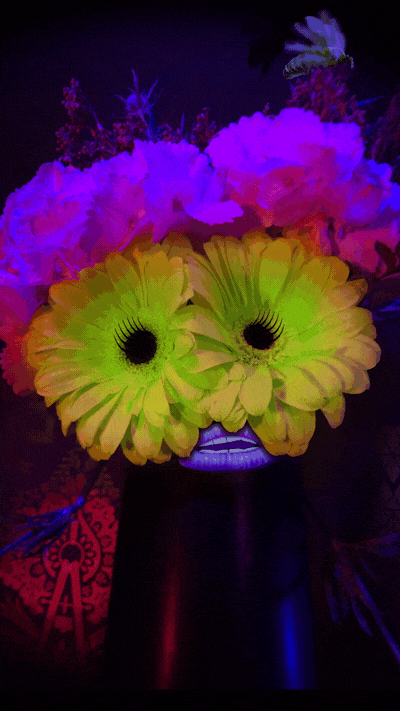 I took this project on as an opportunity to experiment and learn new techniques. This animated character was designed using a hybrid of different mediums. The base of the character is built out of floral design. Two large flowers in the foreground make up the eyes, a layer of pink flowers make up her hair, smaller flowers in the back make up sort of a crown. and branches off to the side make up her arms. Traditional hand-drawn animation for the lip sync, puppet strings to animate the arms in real-time, and motion tracking for the eyelashes. The concept is that the wallflower is stuck in her tracks while wishing for a bee to come to visit her. The environment design takes on the look and feels of the clurb with the dark decorative wallpaper and colorful light show. 
To sauce things up and bring another dimension I added honey drips in the foreground and background.
The lights were programmed in Hue Party App. Everything was shot on an eyephone. The lips were drawn in Photoshop, and animated in Adobe Character, then composited in After Effects. All the motion tracking was done in Mocha and AE. The Scenes were edited in Premiere. Although this project is far from a real-world application I took away some new knowledge and streamlined my process.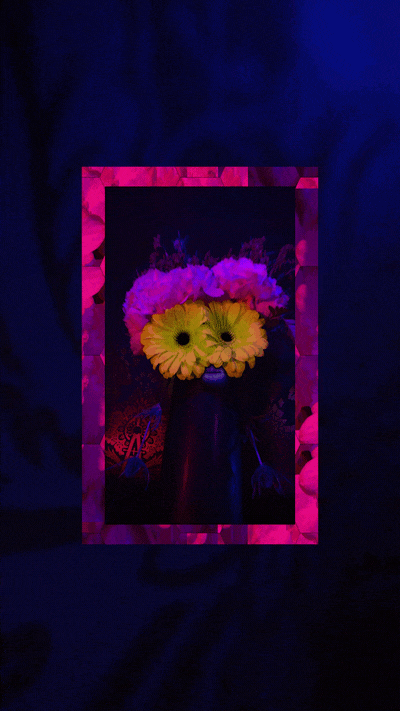 Concept, Set design, lighting design, floral/character design, animation, Puppet Rigging, video, motion tracking